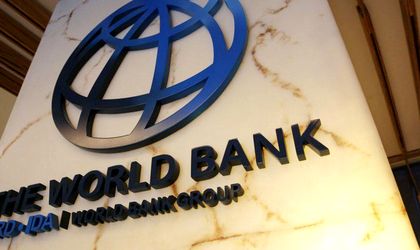 On her first official visit to Romania, Anna Bjerde, World Bank Vice President for Europe and Central Asia, acknowledged the country's recent growth and its effective response to the COVID-19 economic and health crisis. These efforts are expected to enable a return to pre-pandemic growth levels in 2021.
During her visit, Ms. Bjerde reaffirmed the World Bank's commitment to support Romania in building a green, resilient, and inclusive post-pandemic recovery. Ms. Bjerde emphasized the need to implement bold structural reforms and fiscal consolidation while ensuring protection of the most vulnerable and strengthening the country's institutions. Ms. Bjerde also stressed continued support by the World Bank on the implementation of the National Strategy for Roma Integration.
"Before the pandemic, Romania experienced one of the fastest growth rates in the European Union (EU) and a significant reduction in poverty", said Ms. Bjerde. "But the country needs stronger institutions and fiscal discipline to maintain economic growth to benefit everyone. Building resilience to natural hazards and climate change is more urgent if Romania is to achieve a sustained and equitable recovery."
The visit took place between July 12-14 and included high-level meetings and in-depth discussions with government authorities, civil society, the private sector and development partners. Ms. Bjerde met with President Klaus Iohannis to discuss Romania's continued recovery efforts, including education reforms in the wake of post-pandemic challenges. She also met with Prime Minister Florin Cîțu and other members of the cabinet to discuss the National Recovery and Resilience Plan (NRRP) and reform priorities supporting a fiscally sustainable, green and inclusive recovery in the country.
 "Romania has an unprecedented opportunity to advance development and reforms in key sectors through the funds to be unlocked through the NRRP and the 2021-2027 European Structural and Investment Funds," said Florin Cîțu, Prime Minister of Romania. "We will continue working with the World Bank towards completing a successful reform agenda."
Ms. Bjerde used the meetings as an opportunity to introduce Ms. Gallina A. Vincelette, the Regional Director for the EU countries, and Ms. Anna Akhalkatsi, the new Country Manager for Romania and Hungary. Ms. Bjerde was joined by Mr. Koen Davidse, Executive Director at the Board of the World Bank.
The visit marked the signing of a new Memorandum of Understanding (MoU) between the World Bank and the Government of Romania for the continued provision of advisory services through 2029. Under this MoU, the World Bank will support the Government in its efforts to converge to EU standards, advance shared prosperity, alleviate poverty, promote social inclusion and strengthen the overall capacity of the public administration.