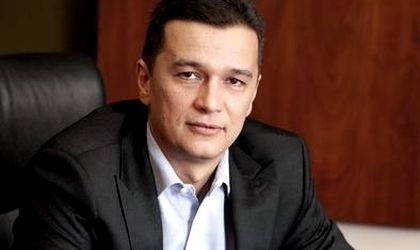 The inter-government commission for the creation of Sovereign Fund of Development and Investments (FSDI) was set up through a decision of PM Sorin Grindeanu.
This commission is a consultative body, without juridical entity. It is formed by the representatives of the Economy Ministry, Public Finance Ministry, Energy Ministry and Labor Ministry and Social Justice, appointed through an order by the leaders of these public institutions, as well as a representative of the government body, appointed by the PM.
The commission is led by the representative of the Economy Ministry, who has the role of president. Its objective is to establish the legal framework of set up and functioning of the commission. The commission will set up a final report on the activity that needs the approval of the government.
On February 9, the government adopted a memorandum regarding the set up of this fund. According to it, the fund will have as objective the development and financing of profitable and sustainable investments projects, being a financing mechanism that will identify and materialize investments opportunities with impact in the economic development, as well as creation of new work places on long term.
The Romanian state, through the Economy Ministry, will be the sole shareholder during the functioning period of the fund.
The PSD president Liviu Dragnea said on Wednesday that "there will be an interesting discussion because besides the wage law, I want to have a discussion with the Government to ask the ministers why they delayed so much the fund because some serious arguments are needed."