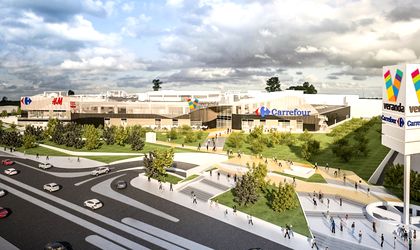 The commercial center Veranda will host the first store of French fashion brand Tati in Romania, which will be opened by the Peeraj group, once the mall will be finished in the last quarter of 2016. Veranda has reached an occupancy level of 90 percent.
"Tati offers a wide range of products at competitive prices, and we are glad that it will be available on the Romanian market, when Veranda will be opened. Thus, the citizens from Obor area will be the first ones who will have access to Tati. Our objective is to complete the already existing options," said Andrei Pogonaru, the Veranda developer.
"The project is almost ready and we're preparing for the big launch from this fall. Most of the tenants already occupied the spaces and are working on the stores furnishing," added Pogonaru.
"The opening of the first store Tati in Veranda is a strategic move within our group in order to find the ideal platform for selling the products of the French brand," said Marian Radu, a representative of Peeraj group.
Tati store will occupy a space of 1,700 sqm in Veranda mall. It will sell clothes, beauty products and household items.
Georgiana Bendre