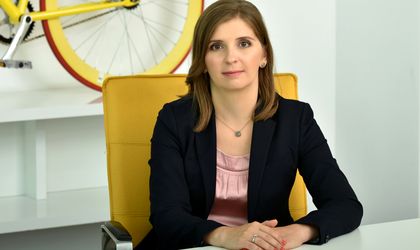 Real estate consulting company Colliers Internațional will provide property management services for office project Stefan cel Mare Building, developed by Forte Partners in a central area of Bucharest. With this new project, the portfolio currently managed by Colliers International team exceeded 250,000 sqm, up by 30 percent in 2016.
The Stefan cel Mare building is located near the Stefan cel Mare metro station, just one stop away from Victoria Square. The project has a leasable area of 8,000 sqm across the ground floor and nine floors and is 100 percent.
Colliers International's Real Estate Management Services team will provide full property management, from relationship management with tenants to operational supervision, financial services and reporting to the owner.
"In the six years of the Department of Real Estate Management Services, the managed portfolio grew organically, so now we have over 250,000 sqm under management, consisting mostly of office buildings flagship. Stefan cel Mare Building perfectly complements our portfolio and we are happy to work on a project 100 percent leased since its delivery," said Stephanie Baldovinescu, Senior Partner and Head of Real Estate Management Services at Colliers International.
Stefan cel Mare building was designed from the outset as a sustainable building, lowering consumption of heat and electricity. Recently, Forte Partners received the BREEAM "very Good" certification for the Stefan cel Mare building.
"We are proud of our project, which was also named best boutique office project at the CIJ Gala and we are confident it will become a landmark in the area. We trust that the Colliers team will manage the building to the highest quality standards, " said Geo Margescu, CEO & Founder, Forte Partners.
The office portfolio managed by Real Estate Management Services team of Colliers International also includes the following projects: Hermes Business Campus, Green Court, Ethos House, 68 Poland and Allianz Office Building Brasov.
Georgeta Gheorghe