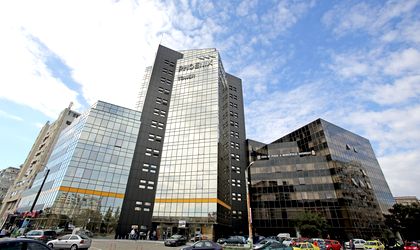 The real estate consultancy company Colliers International Romania was appointed by the Adam Europe Group to take over the management of Phoenix Tower and Construdava office buildings. With these two new projects, Colliers International reached an overall managed portfolio of over 300,000 leasable sqm.
The two office buildings represent important IT hubs. Construdava is located in northeastern Bucharest, on Pipera-Tunari road. The building has a gross leasable area of approximately 9,400 sqm and its main tenant is Metro Systems Romania, the IT division of the Metro Group. The Phoenix Tower project (photo) is located in the central area of ​​Bucharest, near Bucharest Mall. With a gross leasable area of approximately 10,000 sqm, the building's main tenants are companies such as Zitec, Netop and EBS Romania.
"The seven years of activity on the property management market have allowed the real estate management services department to constantly increase and diversify its managed portfolio, which has started from office buildings and has expanded to industrial parks and private hospitals. The office segment remains, however, representative and very well developed in our portfolio which, with the addition of Construdava and Phoenix Tower, reaches a total of over 300,000 sqm", said Stefania Baldovinescu, senior partner and director of real estate management services at Colliers International.
Adam Europe, through Hoshen Holdings SRL, managed by Isaac Cohen Hoshen as CEO, acquired Phoenix Tower and Construdava in 2016 and 2017 respectively, and the two transactions were advised by Colliers International. The double acquisition marks the re-entry on the Romanian market of the group, which prepares the development of new residential projects, such as the Reveria project in eastern Bucharest, and the expansion of its office portfolio.
Colliers International Romania recently took over the management of the Art Business Center office building.