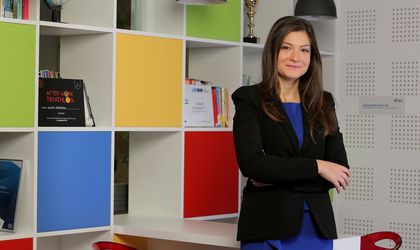 The real estate consultancy company Colliers International launches a new business line, Retail Services, aiming to become a "one stop shop" for the retail developers. The Retail Services division is coordinated by Simina (Istrate) Niculita (photo), which has an experience of over 12 years in the real estate industry, being in charge with renting and selling the commercial centers.
" The role of Simina is to integrate services so that the new business model of retailers and developers of commercial centers, " said Ilinca Paun, managing partner Colliers International.
"Our main services to the retail developers are the land acquisition transactions, marketing and leasing, post-development sale as an investment, but we also offer services with added value, such as feasibility consultancy, repositioning consultancy, financing services and green certificates," said Niculita.
The retail services team will be made of two persons, specialists in leasing and consultancy, investment, research and lands.
Niculita has been part of the Colliers International team for 12 years. Although she started as consultant in the residential department, where she was involved in apartments' portfolios of over EUR 150 million, she afterwards joined the retail team as associate director.
Technologies that made the online and banking digitalization and services easier are among the new challenges faced by the retail market.