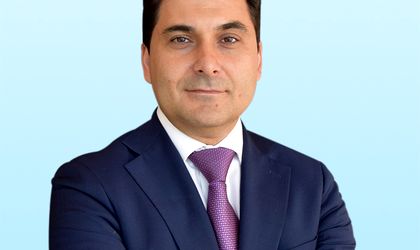 The real estate consultancy company Colliers International hires Sebastian Dragomir for the position of office advisory director. Dragomir has over 12 years' worth of experience in real estate, during which he has worked on the office, industrial, land and landlord representation segments,  and formerly occupied the position of senior leasing manager at Immofinanz Romania.
"Many hours and many millions are invested in the working environment of tens of thousands of brilliant IT people, smiling customer service operators, genius R&D engineers. Office is a recruitment and an engagement tool," said Ilinca Paun, managing director at Colliers International.
In the past 7 years, Dragomir has been the senior leasing manager of Immofinanz Romania, one of the most important real estate investors in Romania.
He was also involved in the development of the group's office and industrial spaces portfolios, and especially in elaborating the master plan for Iride City. Starting September he will coordinate the office spaces consultancy team at Colliers International, his responsibility being the development of the new growth strategy for the department.
Colliers International  estimates that, in Bucharest, only 90,000 sqm of office space will be delivered by the end of 2017. However, this year's total office leasing transactions value will grow significantly up to 400,000 sqm, especially due to demand coming from client support companies and operation centers developing in Bucharest.