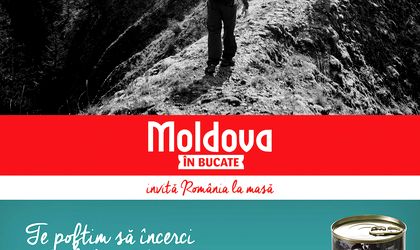 The agency Cohn&Jansen JWT has provided the creative concept for the new campaign of Vascar, one the major meat producers in Romania, for one of its brands.
The firm said in a press release that the Moldovans are known as the peaceful and conciliatory, open and friendly and are inviting everyone to taste their goodies in the campaign "Moldova invites Romania at the table", created by the producer Vascar, for the promotion of the brand Moldova in Bucate.
The campaign has set as objectives raising the awareness of the brand and stimulating as much consumers as possible to try the new meat products that are at the same time very tasty and realized from traditional recipes that remind us of the homemade food.
The company has gathered several recipes from Moldava, which is a culinary region poorly represented on the Romanian market.
"Vascar's desire is to always create delicious products, of the best quality, based on traditional recipes that will make all the Romanians proud, no matter the region they are from. And, of course, the next step is to develop a communicational campaign that will put Moldava in the highlights, but that will also remind the Romanians the emotion of long-time forgotten tastes. And, very importantly, to make them hungry. The creative proposal came from the agency Cohn&Jansen JWT and responds perfectly to our desires," said Vlad Ciuburciu, marketing director at Vascar.
The campaign has a national spread and will be present between June 6 – July 17 on 12 TV stations. It also includes store activations and PR.
Romanita Oprea