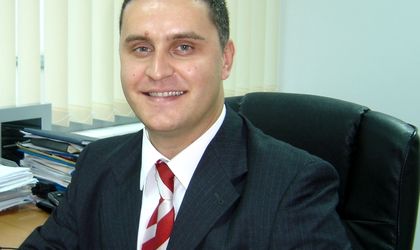 Cristian Ionescu, Country Cluster Manger at Coface for Romania, Bulgaria and Slovakia, decided to leave the credit insurer after 9 years and will be replaced by Constantin Coman, deputy managing director in the services division, who will head the firm starting October.
Coman has worked at Coface Romania for 12 years and headed the division of Receivables Collection, Evaluation and Information of Companies since 2010 In addition, he managed the claims activity in the insurance operations of Coface Romania.
He graduated from the Faculty of Law in Craiova and holds an MBA at the Sheffield University.
"My priorities are to further increase the turnover and the profitability of the group of companies in Romania," said Coman.
Ionescu said the company started with 6 employees in 2003 and reached around 150 this year. The consolidated turnover is expected to expand by 15 percent to EUR 9.5 million.
He announced plans to open a consultancy with an international partner that will advise companies on the containment of operational costs.
Ionescu is an alumnus of INSEAD's Executive MBA since 2008 and is a founder of the Association of Receivables Management (AMCC).
Ovidiu Posirca