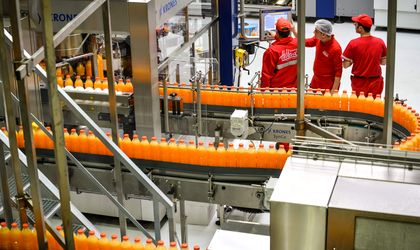 Coca-Cola's sales volume dropped 9 percent on the year, from 162.7 million crates to 148.5 million crates, as a result of macroeconomic condition. In 2012, the sales volume went up 2 percent
"Over the year, our results were negatively influenced by the touch macroeconomic and commercial climate, as well as competition", according to a Coca-Cola HBC report.
Coca-Cola's market share grew according to volume but also value, on the soda segment and on the Non Alcoholic Ready to Drink segment. At a group level, Coca-Cola sales stagnated last year at 2.06 billion crates.
Net income from sales dropped 2 percent to EUR 6.87 billion. Excluding the impact of exchange rates, the income per crate increased by 1 percent.
Diana Petrescu