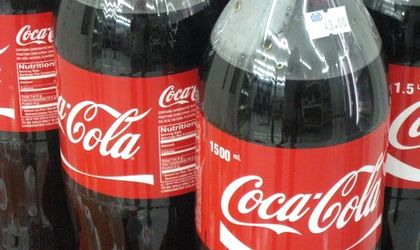 Coca-Cola Hellenic Romania saw volume sales go down by 4 percent last year as "challenging economic conditions together with the implementation of strict austerity measures had an adverse impact on consumer demand," reads the company's financial report.  The drop comes after in 2009, the company saw volumes go down by another 12 percent.
In the last quarter of 2010, sales volume posted a mid single-digit growth following intense promotion of the core sparkling brands in the modern trade channel, as well as, the implementation of Christmas activation programs, reads the report. In the same quarter, Coca-Cola volumes increased by high-teens in the fourth quarter "resulting in category share gains".
Together with Greece, Italy, Ireland, Hungary and Bulgaria, Romania is nominated among the countries where Coca-Cola Hellenic saw its business impacted by the population's shrinking purchasing power which resulted in reduced spending and a shift to less profitable channels and packages.
In 2010, the Coca-Cola Hellenic sold 167.8 million unit cases on the local market.
Worldwide, Coca-Cola Hellenic sold 2.1 billion unit cases, 1 percent above 2009 and reported net sales revenue of EUR 6.8 billion, 4 percent more compared to the previous year. Net profit reached  EUR 450 million, 8 percent more than in 2009.
Simona Bazavan