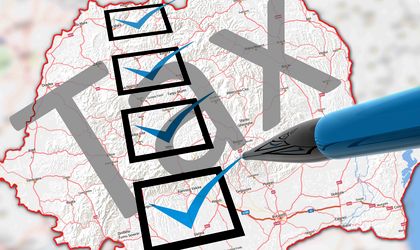 The Coalition for Romania's Development (CDR) said in a press release earlier today that it supports the National Fiscal Administration Agency's (ANAF) efforts to combat tax evasion in Romania. The statement came in the context of a delay of modifications scheduled to be made to a form concerning deliveries and purchases made on national territory (D394).
"The progress made following discussions with representatives of ANAF materialized in delaying the change form until July 1 2016, which gives taxpayers additional time to adapt systems and remove the provisions relating to the application for retrospective information. The new model of the form also limits the situations in which the declaration of the personal identification number is required, all of which are issues that the business community has identified with the form," Coalition members said.
However, the Coalition maintains that dialogue needs to be maintained during the following period, leading to some other changes to the form, which would simplify taxation and reduce the burden on "honest taxpayers".
"Issues such as declaring multiple bills and reversal of the canceled invoices, the obligation to declare all revenues made on the basis of tax receipts, and other such items need to be reassessed in the light of the high costs incurred for the correct implementation of the new form," the statement goes on to show, adding that there is still space to improve, add flexibility and simplify the form.
Natalia Martian