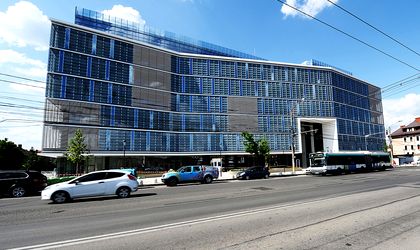 Currently, the Bucharest office market is a landlord's market, mainly because of the low vacancy rates. As a result of the delivery of new office projects, along with clients' various requirements (the need for all-in-one workspaces, with retail facilities, entertainment and fitness/wellness areas), the market will likely shift towards a tenant's market, according to real estate advisor Savills. 
In the first half of 2018, the space dedicated to co-working has almost doubled in size in Romania, from 33,000 sqm in last October, to 61,000 sqm in June this year. The main market is Bucharest, but areas like Moldova have seen a major development in co-working spaces lately. The trend will most certainly continue, as startups are more and more common and the newer generations, especially generation Y, prefer freelancing activities to traditional 9 to 6 jobs.
"The rents in the peripheral areas are not affected by the low vacancy and high demand for CBD spaces. Prime headline rents remain unchanged (EUR 18 – 19 EUR per sq m/month) but are expected to increase this year, as the vacancy rate for these areas is at a very low level. Landlords are offering incentives such as rent-free periods and fit-out budgets, thus net effective rents are ca. 10% – 15% lower than headline rents. However, the low vacancy rate will cause a decrease in incentives. The rent level of an underground parking space ranges between EUR 50 to EUR 80 /month," Simona Urse, associate director Office Agency at Crosspoint Real Estate, a service delivery partner of Savills.
The vacancy rate in Bucharest registered a decrease in 2017 reaching 8.5 percent (which translates into 233,750 sqm of office space ready to be leased). In Q1 2018, the vacancy rate remained roughly the same, as no new deliveries were made. However, Savills consultants expect the vacancy rate to rise by 2 percent-3 percent by the end of the year, when over seven new projects will have been delivered on the Bucharest market.