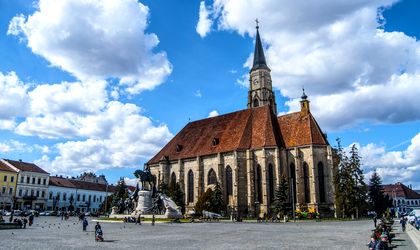 Prague is on the first place in EU where you can find easily a job, according to a survey from 2015, showing that 72 percent of respondents agreed with this statement. The second city in the ranking was Cluj-Napoca (67 percent), followed by Munchen (62 percent) and Bratislava (62 percent), according to Eurostat data.
On the other hand there are 10 cities in EU where 8 in 10 respondents do not agree it's easy to find a job.
The highest percent of respondents who do not agree with this statement are in Palermo (96 percent), Napoli (93 percent) and Torino (85 percent), as well as in Athina region around Athens (85 percent) and Malaga (85 percent).
Regarding the satisfaction level of citizens from EU cities towards their jobs, on the first place are the Graz citizens (the second city in Austria), where in 2015 approximately 85 percent respondents were satisfied about their jobs, followed by Vienna citizens (79 percent) and Copenhagen (78 percent). On the other hand, the lowest level of satisfaction was in the industrial city Miskolc in North-eastern of Hungary (44 percent), followed by Athins (45 percent).
Photo courtesy: Cazare ClujNapoca.ro