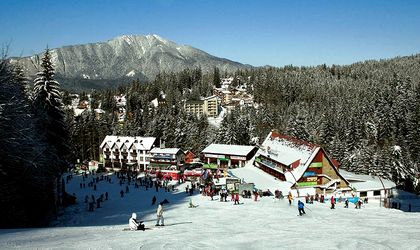 Close to 250,000 Romanians to go in long-weekend within the country following Valentine's day, less by 20 percent than in 2016, according to a study of the Unions Federation from Romanian Tourism (FPTR).
On Valentine's Day the most demanded internal destinations are the big cities, which attract tourists with restaurants and clubs, luxury hotels in mountain areas, hotels with SPA facility in balneary resorts and rural guesthouses.
Every year, HoReCa is the industry the most connected to Valentine's Day. Whether are hotels, restaurants, florists, pastry laboratory, pastries or other activities related to tourism, all prepared for Valentine's Day.
"As Valentine's Day is in the middle of the week this year, hotel and restaurants owners have offers for the weekend that follows this holiday. On the other hand, Romanians won't give away their fun if they will celebrate it in the locality, as the restaurants, clubs and bars come with special offers for this day," says Dragos Raducan, prime-vice-president FPTR.
On top destinations that attract tourists on Valentine's Day are Valea Prahovei, followed by balneary resorts. On Valea Prahovei, the offers start from RON 250 at a 3-star hotel and reach to RON 800 in a 5-star hotel, for 2 nights with breakfast and festive dinner.
In the hotels from balneary resorts the tariffs start from RON 150 for 2 nights at a 3-star hotel with breakfast and reach to RON 650 for 2 nights at a 5-star hotel with breakfast and dinner.
This year the hotels from seaside have a few offers. Most of them are in hotels of 4 and 5 stars, where prices start from RON 400 for 2 nights and with breakfast and festive dinner included.
The clubs and restaurants also have special offers, with tariffs starting from RON 100.
Some Romanians choose to celebrate in neighbouring external destinations, so that a European city is the ideal choice.