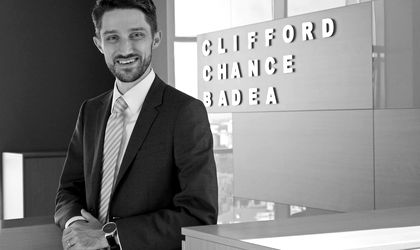 Adrian Cazan has joined Clifford Chance Badea as senior associate in the M&A and real estate practice headed by Nadia Badea, partner.
He has 15 years' worth of experience in the legal field.
"We are currently working on several landmark projects for the Romanian market, in terms of complexity and impact. In this context, we look to consolidate the seniority level of the team, so as to address the needs of our clients. After a new counsel joined the team at the beginning of the year, we are now strengthening the senior associates level. We welcome Adrian's rejoining the firm, as he has worked with us before, at the beginning of his career, as trainee lawyer, in 2003," said Nadia Badea, Clifford Chance Badea partner.
Clifford Chance has been present in Romania since 2006.