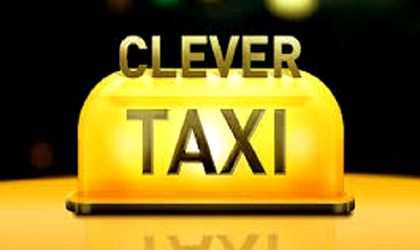 Clever Taxi released a statement regarding the decisions made by the General Council of Bucharest on Tuesday to place new restrictions on taxi services.
The measure establishes that any taxi service in Bucharest will have to be centralised through a dispatching service, otherwise they will not be authorised. It also imposes a new set of rules for drivers, from not being allowed to turn down a trip to wearing appropriate clothing and maintaining the cleanliness of their car.
Clever Taxi representatives say in their statement that they are "deeply disappointed" by the proposal regarding taxi transport services.
"We cannot agree with this imposed technological regression. It would set back the industry by at least 20 years. It seems like the goal is to get back to calling a taxi through radio frequencies."
The statement continues, "It is unclear who this decision actually serves. We've recently done some research regarding the level of satisfaction for passengers and drivers who use the Clever Taxi app. 99.2 percent of drivers find this app very useful. They believe that it has significantly improved the industry and, after all, their work day.
Furthermore, most passengers think that we brought an improvement to the industry, offering a safe and efficient service. Clever Taxi users see the app as the safest way to travel compared to calling a dispatch service, taking a cab straight from the street or using other taxi apps. Through this research, it was also shown that Clever Taxi is the most efficient method of quickly finding a car.
The chaos and the lack of a modern way of finding a taxi led to the development of Clever Taxi, an app which has brought a real improvement of traffic. We aim to and manage to streamline traffic. We have reached an average of 600m in terms of the distance the driver travels to the customer, and an average interval of 3:17 minutes for a car's arrival. All these are possible exclusively through an aggregator-platform. The prohibition of such platforms will cancel all these benefits.
Besides the regression proposed by the City Hall, the measures seem anti-competition as they effectively prohibit any aggregator-style platform. These platforms are responsible for major traffic optimizations as they link passengers with the closest drivers, a service that is completely different and complementary to the dispatch option.
Clever Taxi has been available in Bucharest and 20 other cities in Romania since 2012. We've had over 80 million trips and over 500,000 passengers in Bucharest. All these people will be directly affected by the proposal, as well as the few thousand drivers who use the app in Bucharest and Ilfov.
We will take all the necessary measures to ensure that the app will continue to function well, in the interest of both passengers and drivers. We appreciate the support of our users and we encourage them to express their opinions towards the City Hall as well, since that is how democracy works".