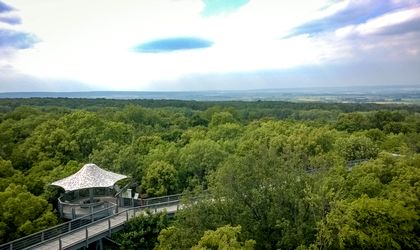 Bucharest City Hall seems to have reached an understanding with businessman Dragos Savulescu for the purchase price of a significant section of Verdi Park in Floreasca from all owners. The transaction will be voted by the Bucharest General Council and it is estimated around EUR 50 million.
The transaction includes about 7 park lands reclaimed by private owners in a total compact area of ​​about 4.6 hectares and landscaped gardens.
Initially, the amount of money offered and asked for was completely different: EUR 26 million offered by the City Hall and almost EUR 90 million demanded by the sellers, but in the end the two sides have agreed on EUR 50 million.
Bucharest needs to extend its green area, currently of around 21 sqm/inhabitant, under the European limit values of 26 sqm/resident. In the same situation are Timisoara, with only 15.8 smq/inhabitant, Constanta 13 sqm/inhabitant, Iasi 18.8 sqm/inhabitant or Cluj-Napoca 25.3 sqm/inhabitant.
Dragos Savulescu is a well-known buyer of litigation rights and last year he was sentenced to three years in prison with a suspension in the file of illegal beach restitution in Constanta, with damages estimated at EUR 114 million, where former mayor Radu Mazare also received a suspended prison sentence of 4 years.