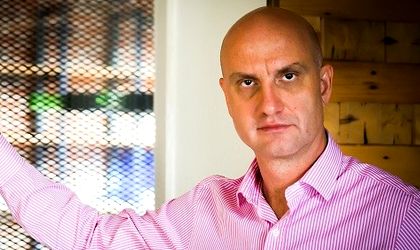 Romanian restaurant network City Grill announced plans to grow both organically and through expansion outside Romania, having set aside a budget of EUR 2 million for two new restaurants.
On the short term, the company aims to strengthen its two newest brands, Hanu' lui Manuc and Pescarus, while on a medium term City Grill looks to open two new locations, between 2016-2018.
"We want to develop organically and we take into consideration both Bucharest and other major cities – for now we are looking at Cluj – and outside Romania, in Vienna and London. We aim to take over new brands, independent locations that we refurbish, our investments assuming an effort of EUR 250,000-400,000 per site purchased. Our current procurement budget is of about EUR 2 million for two new restaurants," said Dragos Petrescu, CEO of City Grill Group.
In 2015 the group turnover was around EUR 24 million, while estimates for the current year indicate an increase of 20 percent to EUR 30 million. Petrescu estimates that starting next year, the group will have a steady annual growth of 10-15 percent. By the end of 2016, the number of employees will reach 1,300-1,500 and will increase steadily in relation to increasing the number of locations.
Natalia Martian