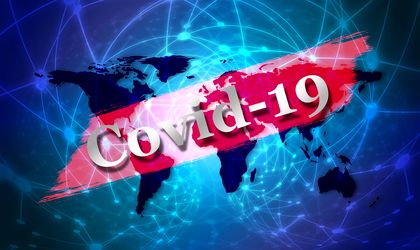 While Covid19 is a human tragedy, technology is on the front lines. Many of the changes reshaping how we work and live – from remote working to a massive shift toward online shopping – rely on technology, as an analisys by Alexandru Filip, Managing Partner McKinsey & Company Romania and Leader of McKinsey DnA (Digital and Advanced Analytics) Practice in Central Europe, shows.
With the onset of the global Covid19 pandemic, CIOs are facing the greatest challenge of their careers. They have to manage infrastructure breakdowns, DOS (denial of service) attacks, and sites going down because of traffic load. Even as companies grapple with the crisis, it is already clear that CIOs are playing a central role in navigating the crisis.
In recent months, McKinsey global team members have spoken with more than 100 CIOs at international companies. The crisis playing out broadly in three waves: Wave 1: ensuring stability and business continuity; Wave 2: institutionalizing new ways of working; and Wave 3: using knowledge gained in the crisis to prioritize tech transformation for resilience.
Based on CIO conversations and on the experience in previous economic crises, they should focus on the following 10 actions.
Focus on what matters now
Take care of your people. The first order of business is to ensure the health and safety of employees. This requires new solutions, including support for remote workers, smaller shifts, and back-up support models for essential workers. Consider assigning key leaders to different shifts and creating separate work zones to contain any outbreak of infection. Reduce the number of contingent and contract workers to just those who must be on the premises.
Communicate confidently, consistently, and reliably. CIOs, as any business leader, need to be transparent about the steps being taken. Regular briefings can help build trust and confidence. A survey of remote workers can uncover support needs. To stay ahead of the crisis, the CIO needs to be the chief "learner" by reaching out to stakeholders to understand their needs and providing solutions.
Get beyond tech to make work-from-home work. The sudden shift to a massive remote workforce can uncover a host of issues, from inadequate video conferencing to poor internet connectivity at employees' homes. CIOs need to move quickly before each department picks its own collaboration tools, some of them maybe inadequate, security wise (see point 6, below).
Drive adoption of new ways of working. Remote workers are likely to confront a dizzying array of new tools. New behaviors typically take about 30 days to take hold so CIOs need to promote these tools assertively over the next month. As a rule of thumb, adoption of a tool requires twice the investment of development. It's crucial to invest in behavioral nudging techniques, training, and certification to ensure that tools actually help people do their work.
Be proactive on security. Cyber criminals will seek to exploit the crisis, for example with phishing campaigns disguised as the corporate help desk. Meanwhile, employees may try to bypass security controls to get their jobs done; higher VPN usage may complicate security monitoring; and remote working may reduce deterrents against inside threats. CIOs must de-risk remote access to sensitive data and other vulnerabilities and train employees in safety protocols.
Stabilize core systems and operations
Stabilize critical infrastructure. Workforce changes are putting unprecedented strains on infrastructure. CIOs should develop a clear perspective about which systems and applications are most critical to stabilize. Strategies include scenario planning, building a backup supply of critical hardware, and thinking through second and third order effects.
Telco operators, as among the most important enablers of these shifts, need to have their networks prepared for the traffic spikes. With internet networks more heavily utilized from home, CIOs in this area should recheck their companies' data pipelines. Luckily, confirmed also by our "The rise of digital challengers: Perspective on Romania" report, our country is a European leader in the share of ultrafast broadband subscriptions in the country.
Enable the shift in business processes. Stress on systems can come from spikes in a number of channels: call center, help desk, web sites, and consumer-facing apps. CIOs should upgrade capacity to handle more traffic, and roll out self-service tools for customer support. They can also extend systems to enable customer service employees to work remotely and group customer queries to find and address issues early.
The same rule of thumb applies also to smaller companies, which do not have a CIO, but only an IT team or specialist. They should secure the smooth transition of the team from the office apps and devices to work-from-home.
Also, when the case, they should assist and support the digital team during the transition to as many online operations as possible, thus securing operations and sales continuity. However, in terms of adjusting their business models to leverage digital tools for revenue growth, small and medium-size enterprises (SMEs), as well as large ones, trail Digital Frontrunners in Romania. We can see a significantly smaller share of enterprises in the country engaging in online sales, as well as cross-border e-commerce.
Start anticipating what's next
Stay the course on key priorities. In this high-stress situation, the natural instinct is to cut programs and revert to old ways of working. It's important to see this current crisis as a turning point in the competitive environment. We know from past crises that companies that take a slash and hold approach fare worse than those that both prune and thoughtfully invest. CIOs and digitization teams should stay committed to the broader transformation goals they've been leading in data, cloud, and agile.
In Romania, gaps can be seen in indicators measuring the degree to which businesses streamline and automate their processes in Romania. Moreover, a significantly smaller share of both SMEs and large enterprises in Romania leverage cloud computing tools or digital solutions for analyzing big data. This is a current challenge, but also an opportunity for steering projects and business models in a new direction.
Stay focused on customers. Customer behavior is shifting radically. At least some of those changes will be permanent. In addition, there is likely to be pent-up demand when the worst of the crisis is past. A McKinsey survey of Chinese consumers revealed that more than 80 percent expected to return to pre-crisis purchase levels and are likely to continue to spend online. Leaders should accelerate investments that create competitive distance for their companies.
Understand the "new normal." The end of the crisis will not mean a return to business as usual. Given its characteristics, the current crisis emphasizes beyond reasonable doubt the crucial importance of technology and digital channels for almost every organization/company. CIOs will need to understand what that shift means and what the new tech-enabled operating model can look like. They should also improve routines so the organization can easily pivot towards the most essential work in a time of crisis.
In many places, things are likely to get worse before they get better. However, CIOs who manage effectively can become leaders of innovation, rather than merely effective managers of the downside.