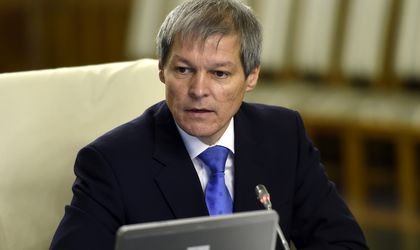 The Government is working on completing Romania's territorial development strategy, whose goal is to assure the balance in development between rural and urban areas, PM Dacian Ciolos said on Monday at the opening of the Local Public Administration Forum.
According to Ciolos, Romania's integrated development strategy must ensure the balanced development or rural and urban areas. "As far as the local economic development is concerned, from our point of view there are a few key elements we must take into account in order to ensure a balance in the development of rural and urban areas by coming up with an integrated vision (…) of territorial development, but also economic development, so that we can assure in the future the development of both urban areas, including metropolitan areas, as well as rural areas, that we can tackle in a unitary way, and not a preferential one."
The government is working on completing Romania's territorial development strategy, which has been in the works and was repeatedly delayed, Ciolos told participants to the forum. "We can now put on the table and to debate this integrated development strategy, also called 'Polycentric Romania at the 2035 horizon' which we would like it to be a unitary framework for the long-term territorial development of Romania, so that we can have this balanced development approach of Romanian territory in which to stimulate cooperation between communes, (…) between urban and areas poli urbane areas and rural areas, to ensure both the communication link, as well as by means of the infrastructure of the entire country territory and to create opportunities as balanced and equal as possible for all regions to develop economic activities," Ciolos told participants to the Forum.
According to Ciolos, developed areas keep on attracting investments, to the detriment of less developed areas. "We are already noticing this phenomenon, that economic investments are increasingly focused on regions that are already developed and, unless we come up with an integrated and visionary approach regarding Romania's territorial development, in a few years, we risk, despite having a good macroeconomic development, for it to be unfairly spread between the regions," Ciolos explained.
Georgeta Gheorghe