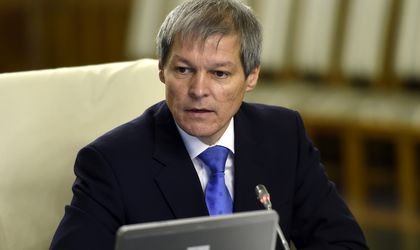 PM Dacian Ciolos has appointed National Anti-corruption Directorate (DNA) prosecutor Marius Catalin Vartic as head of the Fight Against Fraud Department (DLAF) for a five-year term.
The decree was published on Monday evening in the Official Gazette.
Vartic has served as chief prosecutor with the Department for fighting crimes related to corruption offenses – Service for prosecution in cases involving corruption offenses. Vartic has worked on high-profile cases such as the Microsoft corruption case and that of former Constitutional Court of Romanian (CCR) judge Toni Grebla.
The appointment of Marius Catalin Vartic at the head of DLAF was made based on a 14 July decision of the Superior Council of Magistracy – the prosecutors' section. The DLAF head took office starting Monday.
On July 6 the government published two decisions for the reorganization of the Prime-Minister's Chancellery and the Government's General Secretariat. The Fight Against Fraud Department is a body with legal personality, within the government and functions under the coordination of the prime-minister.
In addition, another decision by PM Ciolos, published Monday in the Official Gazette, appointed Oana Bogdan as State Secretary within the Culture Ministry. Oana Bogdan was appointed in this position via a June 27 order by the Ministry of Culture.
Georgeta Gheorghe