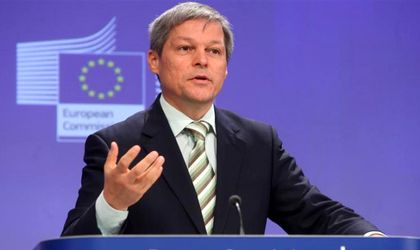 Prime Minister Dacian Ciolos said on Monday that the Romanian agriculture sector will hit a bottleneck in the future, due to the lack of land registry and called for the process to be finalized.
"A topic I care very much about and where I believe we can progress this year and in the upcoming ones through a better cooperation between you and the Government – is the land registry, and I refer (…) firstly (…) to the agricultural land registry, to the land registry in the rural areas. In the urban environment, where we certainly have investment projects, which cannot be developed unless the process is completed, but in the agriculture on the one hand you can see that we reach a bottleneck when we do not have a land registry, when certain investment projects cannot unfold properly, when we cannot have a vision of rural land development as long as we do not value this resource, which is land registry."
According to the Romanian PM, "in a few years' time we will not be able to grant subsidies unless we have this land registry, because it is a conditionality taken on by all EU member states, therefore we must finalize this process," PM Ciolos told participants to the Local Public Administration Forum at the Parliament Palace.
Ciolos also said that the National Land Registry Agency has a series of tools to support commune landlords in order to have an integrated approach on land registry.
Last week, the Government approved (…) the amendment of the land registry law via emergency ordinance. According to the prime minister, the bill "gives the National Agency of Land Registry and Real Estate Advertising a number of instruments that will enable it to offer support (…) including financial, also through subsidies or by financing a part of these land registry works."
The PM also said that he asked the Land Registry Agency to carry out an inventory of communes whose leadership wants to have an integrated approach on land registry.
Georgeta Gheorghe