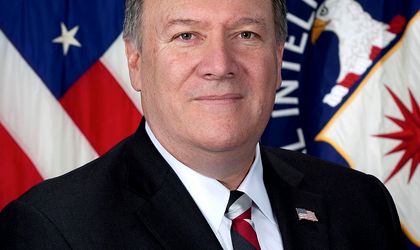 CIA Director Mike Pompeo secretly met with Kim Jong Un during a visit he undertook to Pyongyang, North Korea, CNN reports.
The visit took place around April 1. Pompeo, who was nominated by US President Donald Trump for the position of Secretary of State, was not accompanied by officials from the White House or the State Department. According to a source, quoted by CNN, he took with him only intelligence officials.
The visit positioned Pompeo as Trump's envoy to lay the groundwork for direct talks between the latter and and Kim about North Korea's nuclear weapons program, says CNN quoting the Washington Post, which was first to break he news.
The US and North Korean leader are scheduled to meet in late May or early June. The meeting is set to be the first between a sitting US president and a North Korean leader.
The Korean leader has shown signs he is open to dialogue by engaging in diplomatic discussions over his nuclear program. He is also scheduled to meet South Korean President Moon Jae-In next Friday. The meeting will take place at the demilitarized zone between the two countries. When asked to comment on Pompeo's visit, a spokesman for the South Korean President's office declined to do so, saying it was "inappropriate" for his government to comment.