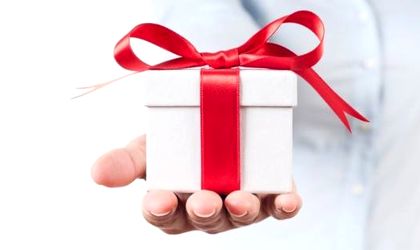 Less then two weeks until Christmas and the lights are on, the parties have started and it's a bit bone-achingly cold. The most wonderful period of the year has arrived in Bucharest, when most central city streets suddenly acquire a sparkle and spontaneous caroling is on the order of the day. Now we are revealing Business Review's Christmas shopping guide. Merry Christmas, one and all!
Bacania Reciproc
This Timisoara-based grocery room represents a social project which offers a large variety of handcrafted or homemade products, such as Fair trade organic coffee, tea, juices are natural syrups based on local products from Banat and Transylvania, homemade spices, organic bee products, goat and cow cheeses, and jams and syrups from traditional varieties of fruit. All come from short supply chains, being crafted or manufactured products with a guarantee of high quality, coming from environmentally responsible agricultural practices.
Bacania ROD
Located behind the Romanian Athenaeum, Bacania ROD seems more like grandma's goody room, a place where all the jars are nice looking and everything is perfect arranged. The owners bring the natural vegetables for the products from Valcea county, where a family cooks the goodies in the traditional way, and cheese and meat products are brought in from small farms.
2 Mendeleev Street., www.bacaniarod.ro
Bacania Veche
The owner says that this grocery store aims to offer food with a story. The shop sells traditional Romanian meat, dairy products, wines, all sorts of preserves, in-season fruit and vegetables, unconventional kitchen implements, baked goods, as well as international products – all under the motto "no preservatives, no colorings or other chemical additives".
49 Barbu Vacarescu Blvd. www.bacaniaveche.ro
Boutique Comtesse du Barry
Upmarket delicatessen that brings a little French gastronomic savoir faire to Bucharest. All manner of edible and drinkable treats await, including smoked salmon, caviar and posh chocolates, not to mention a range of wines. If you have foodie friends and money to spend, you could do all your Christmas shopping here. Another outlet can be found in Baneasa Shopping City.
2-4 Episcopiei Street. Baneasa Shopping City 1st floor, 3 Mircea Eliade Blvd. www.lemanoir.ro
Camera din fata
Among old family pictures, thousands of pots with flavored tea, cups of coffee and, of course, coffee bags, visitors are transported back in time, as Camera din fata is inspired by grandparents' houses. There is also a selection of related gifts: mugs, cups, tea services, tea kettles, espresso machines and even homemade goodies such as jams and fruit syrup.
22 Mendeleev Street, www.cameradinfata.ro
Cosanzeana
In the Romanian popular literature, Cosanzeana is the name of a beautiful, hard working girl. This brand reinterprets the old known story and offers a little surprise box for those who are interested in fashion or just need a sewing set – because Cosanzeana has wrapped up needles, threads, and other surprises. This is a social project, so currently they can be found at Institute Café (104 Stirbei Voda Street).
https://www.facebook.com/Cosanzeana
Leonidas
The famous Belgian praline – a chocolate layer covering a soft fondant center – is best known in Bucharest thanks to Leonidas, a world-renowned chocolate maker, which sells over 100 different kinds of Belgian chocolate through 1,400 outlets around the world. To mark the winter celebration, over 20 different Christmas chocolate figures can be beautifully wrapped and put under the Christmas tree, for those with a sweet tooth. On top of that, tea lovers can purchase Tea Forte special collections, such as Winter Spice Teas, the seasonal recommendation.
35 Calea Dorobantilor. www.pralinebelgiene.ro
Madalina Andronic
Whether you want an illustration, a greeting card or some beautiful porcelain objects, you should check Madalina Andronic's works of art.
Pegas
The story of Pegas bicycles dates back to 1972, when the first Pegas for adults was manufactured. Almost 40 years later, the brand is getting a facelift and surprises the public with new models of bikes, as well as a wide range of accessories, skates, and even shirts.
144-146 Lascar Catargiu, www.bicicletapegas.ro
Oana Vasiliu