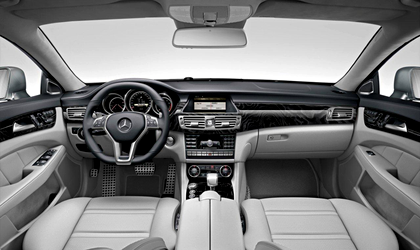 The company Ningbo HuaXiang Electronic Co Ltd from China, which is active in the cars components field, will invest USD 30 million in Brasov, in a new production hall, which will manufacture spare parts and accessories for German Mercedes cars. The investment's beneficiary is the German-Romanian company Hib Rolem Trim and the project will start in the first quarter of 2017 and will be finished by the first half of 2019, according to News.ro.
The two companies signed on Friday a memorandum of understanding in Bucharest for starting this project which will have 15,000 square meters and will create 265 new jobs.
"Within the new investment, we will produce spare parts and accessories for the cars industry, comprising decorating products for the cars interior such as dashboard decorations, the central carriers and doors decorations for the car producer Daimler (Mercedes), A and B classes," said the investor, according to news.ro.
The products will be found in the cars sold in Europe. Hib Rolem Trim already has a plant in the Brasov area.
Also, the two companies signed a year ago an intention letter for the investment development. The investment valued at EUR 10 million, implying the transfer of a production line for interior decorations for BMW, was already made. It is forecasted to be finished in December.
"China is the main trade partner of Romania in Asian area from the trade exchanges value point of view," said Manuel Costescu, state secretary at the Ministry of Economy. The state-owned agency InvestRomania co-organized an event called China (Xiangshan) – Romania Investment Forum.
Georgiana Bendre