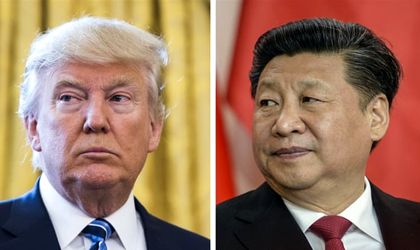 The Chinese government has announced its retaliation against the United States' introduction of new tariffs on imports from China – it will also impose tariffs on about USD 3 billion of US imports starting Monday, following up on warnings issued last week, CNN reports.
The tariffs will target 128 products, ranging from pork to steel.
Tensions have been rising between the two countries in what experts fear might turn into a full-blown trade war which could harm economies all over the world.
Donald Trump slapped tariffs on around USD 50 billion of Chinese goods as punishment for the alleged theft of intellectual property from US companies, revealed by a recent investigation.