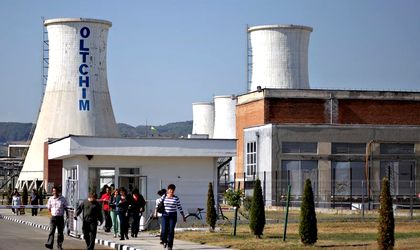 Chimcomplex SA Borzesti, member of SCR group, submitted this Thursday an offer to takeover the assets of state-owned petrochemical group Oltchim, saying it will create a Romanian giant in the chemical industry.
Chimcomplex says it wants to create the Romanian Company of Chemestry.
The business plan of this new entity is based on the relaunch of the Romanian chemestry, including the possibility of industrial production growth to over EUR 1 billion, in 7 years since takeover, as well the creation of 9,000 jobs (direct and indirect) and the diversification of commercial operations in the entire region.
"I'm optimistic and I believe in the good intentions of the decision factors, respectively of judicial administrators and of Oltchim creditors regarding the future of this station of Romanian chemestry and of all people from Ramnicu Valcea dependent directly of its well functioning. The offer that I submitted is a fair one, sustainable and well assumed and the fact that we have human resource, know-how and the resources should be critical in taking a decision, so that Oltchim together with Chimcomplex to become the standard that the Romanian chemical industry deserves on internal and regional field through Romanian Company of Chemestry," said Virgiliu Bancila, president of Chimcomplex.
In its offer, Chimcomplex Borzesti has the support of the the American giant Tricon Energy , with a turnover of USD 6 billion, as commercial partner, five European banks coordinated by ING and two investments funds from London and Dubai.
CSR group, that currently owns Chimcomplex, which will be the direct guarantor of the transaction, having assets of over EUR 120 millions, joins the four business partners, out of which one in Turkey and Italy.
"In these conditions, it's obvious that we won't reduce any salary and we want to increase the incomes for all those who want to actively commit to the positive restructuring of the company," added Bancila.