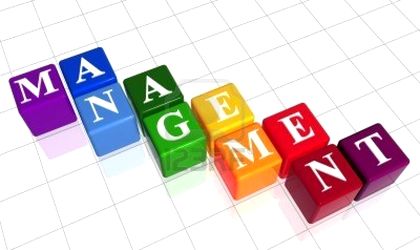 Telekom Romania group has made changes in its management team, meant to ensure a more agile organization structure, with simpler and customer-oriented processes, enabling the increase of the operational efficiency and the acceleration of the company strategic plans, the company announced in a press release.
Emmanuel Sordet, chief corporate affairs officer Romania, Olaf Lausen, chief of staff and business  development director Romania and Andreas Grünewald, chief supply chain officer Romania, will leave the company on April 30, 2016.
The activities corresponding to the Business Development and Partnerships, as well as eBusiness will be taken over by the Strategy, Transformation and Wholesale function and, respectively, by the Commercial Residential Segment function. The activities of the Supply Chain function will be coordinated by Finance Corporate Group Romania.
"I would like to thank Mathias Hanel, Gunnar Pahnke, Emmanuel Sordet, Olaf Lausen and Andreas Grünewald for their contribution and efforts in the transformation and operational alignment process under the T umbrella. Also, I welcome the new members in the Telekom Romania management team. I am confident that together we will redefine the successful path of Telekom group in Romania", said Miroslav Majoroš, CEO Telekom Romania.
František Mala will be appointed as chief commercial officer residential segment Romania, starting May 1st, 2016, replacing Mathias Hanel in this role. Mala will be responsible for the coordination of all residential customer-facing commercial efforts and initiatives.
Mala is a driven customer-centric telecommunications executive with more than 15 years of experience in T-Mobile Czech Republic and in other telecom companies acquired by Deutsche Telekom. His career developed over several commercial roles ever increasing in complexity, ranging from customer service to marketing and overall residential commercial leadership role. With a solid marketing and finance background, František Mala successfully led various commercial transformation and improvement projects driving increase of revenues, market share, customer satisfaction and operational efficiency. Before joining Telekom Romania, František Mala was chief commercial officer consumer segment, T-Mobile Czech Republic.
Ladislav Petényi will be appointed as chief strategy, transformation and wholesale services officer Romania. In this role, he will be responsible for the overall strategy process in Telekom Romania and will act as the operational lead of the transformation process. Petényi will also coordinate the wholesale activities. Petényi will replace Gunnar Pahnke in this role, starting from May 1, 2016.
Petényi is an experienced telecom professional with an economic and technical background and extensive expertise in Transformations and Project Management with more than 23 years of experience in telecommunications. With a deep understanding of all the operational areas and processes of a telecom business, Petényi successfully managed the integration, legal merger and post-integration process of Slovak Telekom and T-Mobile Slovakia. Petényi was responsible for managing and driving the company-wide strategy execution Transformation Program of Slovak Telekom in order to ensure key strategic objectives achievement and overall Slovak Telekom positioning on the market. Before joining Telekom Romania, Ladislav Petényi was Senior Manager for transformation in Slovak Telekom.
Mihaela Ioniță will be appointed as Legal, Corporate Affairs and Compliance Director Romania, starting May 1, 2016. Ioniță will be responsible for the coordination of the legal, regulatory and security activities, aiming to establish and maintain open communication channels with various stakeholders and governmental bodies in order to ensure the company's objectives, taking over Emmanuel Sordet's responsibilities in this role. Considering Ioniță's background and expertise, her role is enhanced by including responsibilities from the area of data protection and compliance.
Ioniță is a senior professional with extensive experience and in-depth understanding of the telecom business for both fixed and mobile telecommunications markets, with a strong legal background, having 17 years of legal practice, with 14 years in the telecom business and 10 years in Telekom Romania group of companies. She has a proven track record in complex and varied legal matters, strategic projects, mergers and acquisitions, corporate governance, management of stakeholder interactions, representation in front of legal authorities, implementation of Group policies, company operational integrations, and regulatory affairs topics. Before this position, she coordinated the Legal Division Romania of Telekom Romania group of companies.
František Mala, Ladislav Petényi and Mihaela Ioniță will report directly to the CEO of Telekom Romania.
Otilia Haraga