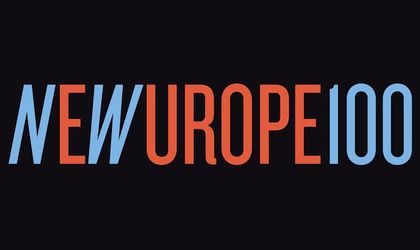 Romania has several representatives from the private sector and the government that have been mentioned by the British business daily Financial Times in a special ranking that presents world-leading changemakers in emerging Europe.
The names of 14 people from Romania appear on the list, including that of Andrei Dunca, the chief technical officer and co-founder of LiveRail, the company that was sold to Facebook in 2014 and Andrei Avadanei, the chief executive of Bit Sentinel Security, a cyber-security company.
In fact most, of the Romanians present on the list run companies that are providing services or products in the field of cyber security. There are also two government officials in this ranking: Dan Nechita, counselor of PM Dacian Ciolos on information systems and cyber security and Radu Puhiu, state secretary and head of the online services and design department.
The challengers were selected by Res Publica, the Warsaw-based journal, search giant Google, the state-supported Visegrad Fund promoting integration within central Europe, and the Financial Times.
People from Romania:
Andrei Dunca (LiveRail)
Dumitru Popescu (ARCA Space Corporation)
Raul Popa (TypingDNA)
Dan Nechita (counsellor to PM Dacian Ciolos)
Mihai Raneti, Claudia Dehelean, Adina Brutaru, Kacper Gogol (Ethical hackers at Clepsisoft CyberFog)
Andrei Avadanei (Bit Sentinel Security)
Roxana Rugina (Simplon Foundation)
Andreea Hanganu (Institute for Digital Government)
Radu Puchiu (state secretary)
Attila Bustya, Andras Lenard (Spider Drone Security)