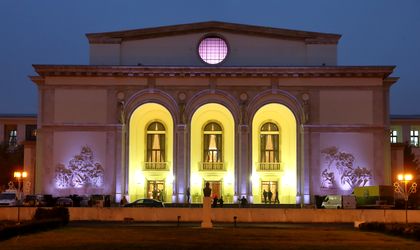 At the beginning of the week, on April 4, the conductor Tiberiu Soare was announced as the interim general director of the most prestigious opera house of Romania, Bucharest National Opera, but the situation was changed by the end of this week, due to some misunderstanding between the new director and the artistic director of the Opera, the choreographer and dancer Johan Kobborg.
According to a press release sent by the institution, in the organisation's chart wasn't stipulated the title as artistic director, thus leading to an upgrade of the official website where Johan Kobborg wasn't mentioned anymore. In addition, the famous dancer and choreographer posted on his Facebook page a message saying that he will no longer work for the institution – and some of the dancers strengthened his position, refusing to perform. Moreover, the famous ballerina Alina Cojocaru tweeted that she will not perform anymore on the Bucharest National Opera's scene, saying that "I will be performing ONLY under the management that made this ballet happen for our audience to enjoy, with @KOBBORG as our leader!!" She was invited to perform in Manon ballet, a performance that takes place this Sunday, on April 11.
Due to this situation, Vlad Alexandrescu, the Minister of Culture, has decided on April 9 to name another interim general director, conductor Vlad Conta, while Tiberiu Soare was named deputy general director. Vlad Alexandrescu also reviewed the organization's chart and created the position for the artistic director.
Read also: Musicians in the making
On June 22, 2015, former director of the Bucharest National Opera Razvan Ioan Dinca has been sent to face trial under probation for charges of professional abuse, forgery and conflicts of interest. The investigation is still ongoing.
Oana Vasiliu