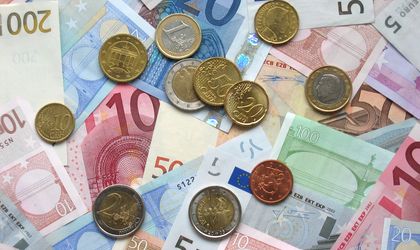 CFR submitted at the European Commission (EC) reimbursement requests in value of EUR 841.501 million, out of which it will receive this year for sure EUR 337.136 and in November and during the next year it aims to attract European funds of over EUR 2.373 billion, said this Wednesday the exploitation director of the company, Viorel Scurtu, at the hearings from Transports Commission within the Deputies Chamber.
"At this moment, CFR SA has submissions for the finance of projects in steps. At the same time, we have submissions from May, June for which where attracted funds and until August 30 and until the end of the year still, CFR aims to send submissions to the Commission, especially in November and in 2018, submissions of reimbursements in value of EUR 2.373 billion," said Scurtu.
He added that the reimbursement implies the application submissions, which means reimbursement requests together with the supporting documents, the analysis of the European Commission and the approval of the reimbursement.
"The financing of the modernization works is made by closing the contracts and the Romanian state, through the Finance Ministry, finances the works from the state budget, we pay the bills and submit the applications to the European Funds Ministry through the Intermediary Office from the Transport Ministry, they are sent to the Commission, they are approved and the money comes back to the Romanian state," said Scurtu.
The CFR representatives attended a hearing this Wednesday in the Transports Commission of Deputies Chamber where was analyzed the current situation of CFR Infrastructure.