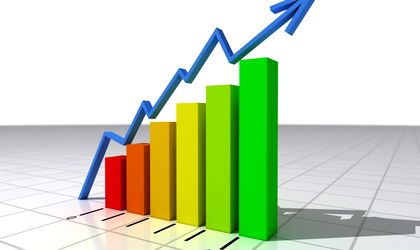 CFA reports that the macroeconomic confidence index for 2013 has reentered positive levels, reaching 60.7 points in december, the biggest value since the survey on perceptions regarding Romania's macroeconomic evolution was initiated. This happened after the index turned negative a month previous.
The index reached a value of 48.2 points in November, after reaching 55.8 points in October.
The improvement we see in December is due mostly to a significant rise of the indicator associated with anticipations, which reached a maximum historical value of 70.0 points. The indicator for current conditions was still negative in December, despite a rise of 10.5 points (42.0 points total in December).
According to the survey, anticipating a rise in the index BET for the following 12 months was also a notable expectation among the participants in the survey.
"Regarding the exchange rate for EUR/RON, the average values for expectations for the two time periods indicated a value of 4.4700 RON/EUR for the following 6 months and a 4.4799 RON/EUR rate for the next 12 months", according to the survey results released for the media.
Look at the full  results of the Macroeconomic Confidence Index in december here.