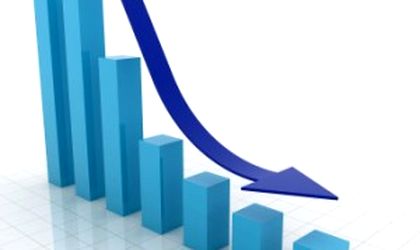 The macroeconomy trust index of CFA Romania, based on the members' estimations went down by 6.4 pct compared with December, due to the anticipation of some significant conditions weaker in the next year and the worsened perception over the current economic situation, shows the data of CFA.
The CFA Romania indicator of macroeconomic trust, launched in 2011, measures the anticipations of financial analysts regarding the economic activity in Romania for the next 12 months, says News.ro.
The macroeconomic trust indicator was determined especially by the evolution indicator of the current situation perception, which went down in January by 11.4 points up to 63.6 points, the lowest level since February 2016.
Moreover the indicator measuring the anticipations regarding the economic evolution from the next year dropped by 4 points up to 50.5 points, the minimum level from September 2016.
The survey shows an increase of the expectations regarding the business conditions from Romania, as the indicator went down in January to -33 percent from -21 percent in December, taking into account that 46 percent of the respondents expect a deterioration of business conditions.
The indicator is based on six questions regarding the current conditions regarding the business environment and the labor market and the anticipations for one year for the business environment, labor market, the evolution of the personal income at economy level.
The CFA analysts also estimate on average an inflation level of 1.5 percent for February 2017-February 2018, similarly with the previous interval.
In January, the annual inflation rate climbed by 0.1 pct, after more than one year and a half of negative values.
Georgiana Bendre