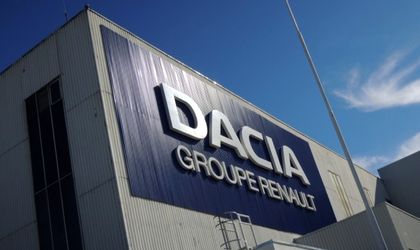 CEZ Vanzare will be the official energy supplier for automobile producer Renault Romania, starting from July 1.
This is the first collaboration between the energy provider and Renault Romania since the launch of CEZ Vanzare in 2007. The company will distribute energy to Renault Romania's main sites, the DACIA factories and Titu Technical Centre of Renault Technologie Roumanie. The annual energy consumption for the DACIA site reaches approximately 304 GWh per year.
Besides Renault Romania, CEZ Vanzare distributes energy to 1.4 million clients at a national level.
Renault Romania has registered in 2015 a turnover of EURO 4.7 billion, equivalent of 3 percent of the GDP and almost 8 percent of the Romanian exports.
Andreea Dulgheru