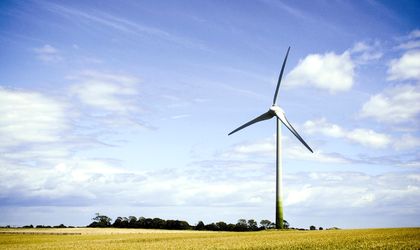 Czech utility CEZ will have all the 600 MW wind installed capacities in Fantanele and Cogealac parks (Dobrogea area) operational by the end of 2012, according to Adrian Borotea, corporate affairs director at CEZ Romania. This statement was made today during the third edition of Focus on Renewable Energy, an event organized by Business Review.
"CEZ has 387.5 MW of installed wind capacities now, and we are adding another 30 MW this May. CEZ will have 600 MW up and running in Cogealac and Fantanele by the end of 2012 with total investment costs running between EUR 1.1 – 1.2 billion," Borotea told BR.
Daniel Benses, CEO of CEZ, said last September the company was looking to add 3000 MW of green capacities, focusing on wind and hydro power. Projects will be developed in Germany, Poland and Romania, although it is still uncertain who will get the largest share of the investment.
"There will be a listing of projects from all three countries and the first ones will be approved, but it will take some time," explained Borotea.
CEZ has 20 MW in small-hydro located in Resita (South-west Romania), after acquiring last year TMK Hydroenergy Group (four reservoirs with dams and four small hydropower plants) in a deal worth EUR 20 million.
Romania has micro-hydro potential of 6,000MW, but currently developers are holding on to them until authorizations from Romanian hydrological authority Apele Romane expire. A part of them expired because developers either weren't able to sell projects or didn't start production.
"Some river sectors become available and can be attractive for investors," said Borotea.
The power output of CEZ was 239,373 MW in the first quarter of this year, receiving a total of 474,080 green certificates, according to data from Transelectrica, the grid operator.
Under the current support scheme of the renewable law 220/2008, wind capacities are granted 2 green certificates for every 1 MW generated and delivered to consumers through to 2017 and a single certificate afterwards.
Prices of 1 green certificate range from EUR 27 (floor) and EUR 55 (ceiling). At present, green certificates are traded close to the maximum price.
Ovidiu Posirca