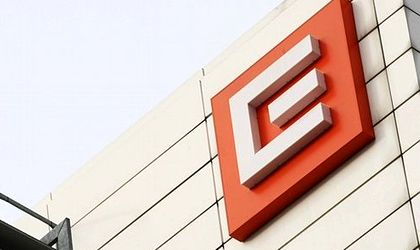 Utility company CEZ Romania said it would be adding more charging stations for electric cars in all major cities in the areas where the company distributes electricity.
"We will definitely expand our charging stations network this year, but the decision will take into account the state of the market. It would be good to have another 2 to 3 stations. We plan to have a charging station at all our offices that are located in a major city. The decision hasn't been made yet, but the next city to make the list could be Targu Jiu, Drobeta, or Alexandria. We are considering a solution for Bucharest, too", said Martin Zmelik, CEZ CEO.
The company currently owns two charging stations, in Pitesti and Craiova, where electric car owners can recharge their vehicles for free. CEZ has also started to diversify its car fleet by purchasing electric and hybrid models. These are shared by the employees as part of a carpooling system and they are often booked for the weekend.
In Romania the electric transport is at an early stage, with charging stations being scarce across the country and limiting the adoption of the technology to mostly urban settings. In a study quoted by the company some 43 percent of Romanians questioned conditioned their buying of an electric car on a better development of the recharging infrastructure.
CEZ Group has been operating on the Romanian market since 2005, after it acquired the power distribution company – Electrica Oltenia SA; following the integration process, the company now provides electricity to seven counties: Arges, Dolj, Gorj, Mehedinti, Olt, Teleorman and Valcea. CEZ Group's businesses in Romania are represented by its eight companies: CEZ Distributie, CEZ Romania, CEZ Vanzare, CEZ Trade, Tomis Team, MW Invest, Ovidiu Development, and TMK Hydroenergy Power.
In the South-Eastern region of Dobrogea, CEZ Group invested EUR 1.1 billion into building the largest onshore wind farm in Europe, with a total installed capacity of 600 MW. The building of these wind farms situated North of Constanta city went through several stages – the first project, at Fantanele, includes 139 wind turbines with a capacity of 347.5 MW. The second stage, at Cogealac and Gradina, includes 101 turbines with a total capacity of 252.5 MW.
In December 2010, CEZ Group in Romania purchased 100 percent of the of the shares of the company that ownes the hydro-power system located near Resita, in Caras-Severin county, consisting of four micro hydro power plants (Grebla, Crainicel I, Crainicel II, and Breazova), as well as the related hydro-energetic facilities from Trei Ape, Gozna, Valiug, and Secu, with a total installed capacity of about 18 MW and a total output of approximately 70 GWh per year. CEZ Group invested in the refurbishment of the hydro-power unit in Resita in order to increase efficiency, the production capacity is now set to be up to approximately 22 MW after the ending of the modernization process.
Natalia Martian