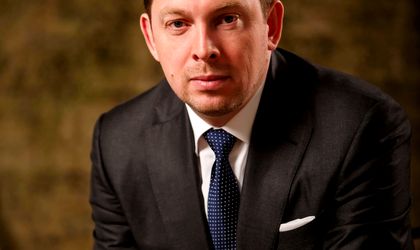 According to CEZ Romania CEO Martin Zmelik, predictability is important when it comes to the Romanian market. "We need to understand expectation, and what the regulatory framework will be in 2019" Zmelik said at a press conference today.
CEZ Group in Romania reported in 2016 a profit before interests, taxes, depreciation, and amortization (EBITDA) of RON 466 251 thousand, up by RON 36 373 thousand compared to 2015, representing a 8 percent increase. The positive results were mostly influenced by the evolution of the energy generation activity, company representatives explained. In terms of net profit, the Group ended 2016 with a RON 181 663 thousand increase compared to in 2015. However, the company continued to have negative results, and posted RON 299 million in losses in 2016, while in 2015 it recorded RON 410 million.
"The positive financial results of 2016 are vivid proof that our investments in the modernization of the grid and the improvement of operational efficiency were worth it. In 2016, we consolidated our position as a long-term partner for Romania and maintained customer satisfaction as the Group's activities efficiency indicator. The commitment of CEZ towards Romanian consumers characterizes all of our initiatives, starting with the SMART Transformation project and continuing with the development of electric mobility and social responsibility projects for the community", Zmelik said.
Romania's largest private producer of renewable energy in the country
In 2016, the turbines of Fântânele Wind Farm generated 675 GWh, making CEZ Group in Romania the largest private producer of renewable energy in the country. During the period surveyed, the Wind Farm at Fantanele obtained 583 037 GCs as part of the support scheme for investments in renewable energy. The turbines of Cogealac and Gradina Wind Farm, which were already connected to the national power grid, generated a total production of 484 GWh, obtaining 409 603 GC's. The micro hydro power plants in CEZ's portfolio, registered a gross annual production of 77 GWh, 37 GWh more than in 2015 due to the favourable weather conditions and the optimized production process.
Minimizing network losses
The company is investing in projects such as SMART Transformation, towards bringing network losses to a minimum, and managed to reach in 2016 a milestone of 10.2 percent. The European average, said company representatives, stands at 5-7 percent. "The Smart Transformation project became an important pillar for our activity, taking into account that the distribution area is in continuous transformation, so that it can offer improved services and significantly reduced duration of electrical outages. Top technology equipment and smart processes that are at the distribution operator's disposal, reduced grid energy losses at 10.2 percent in 2016 compared to distributed energy.
These results were supplemented by the investment of RON 166 379.74 thousand in CAPEX and RON 163 475.00 thousand, in commissioning, used for the integration of power stations in the SCADA system, upgrading and replacing transformers, installing remote control equipment, improving the low voltage network and providing the right conditions for connecting the consumers of our operational area to the power grid.
CEZ Romania becomes natural gas supplier
CEZ Vanzare began to supply natural gas to household clients, as well as mandatory house and car insurances. The sale of energy to final consumers in 2016 was of 3 369 GWh, down by 2.9 percent compared to 2015, mainly because of the clients' lower consumption level as compared to the year before. The retail market share of CEZ Vanzare SA was of approximately 7.18 percent of the final consumption.
Investing in smart meters
According to Zmelik, "the issue of smart meters is an emotional activity. I would rather put more money in ensuring network stability, rather than in installing smart meters. However, smart meters bring more transparency regarding consumption for the customer and distributor.