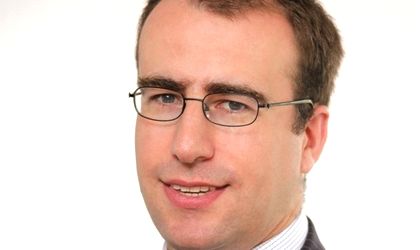 CertAsig, which specializes in insurance for companies, increased its total gross written premiums (GWP) by 12 percent last year, reaching a total of EUR 14.5 million. According to its data, the company holds a 2 percent share of the general insurance market in Romania.
CertAsig, which targets companies exclusively, states that it insured some 6,000 firms who sought insurance for their factories, buildings, merchandise, employees, contracts or ongoing business.
The company, Bucharest-based, is also active in Turkey and Bulgaria. However, Romania is still the main market for it, generating more than 60 percent of the company's business, while Turkey generated 35 percent of the insurer's total written premiums. Bulgaria, where the company opened a branch in 2014, is still in the early stages and generated a smaller, albeit growing, percentage of CertAsig's volume.
Marine insurance out of Turkey and the Black Sea region is still a key segment for the company, generating 27 percent of GWP in 2015, respectively EUR3.9 million.
Insurance for goods as well as commercial and industrial property also registered positive results, the volume of written premiums in these classes increasing by 21 percent, up to EUR 3 million.
CertAsig also achieved a solid increase in general and professional liability insurance, where the GWP saw a 12 percent growth, up to a total of EUR1.66 million.
"We saw a very clear trend for companies to pay more and more attention to everything linked to general liability insurance. From attention to intention and then to action, however, there is still a long way. The market is still in the early stages in the awareness of companies' risks and responsibility towards theirs employees, their clients and the public in general. But managers and business owners begin to feel very strongly the need for adequate insurance, either because of the pressure to be competitive on external markets, or as a consequence of intense media coverage following tragic events (accidents or health crises caused by services or products from various companies). So clearly client awareness is increasing, which will stimulate further demand for our niche products," says James Grindley (pictured), CertAsig's CEO.
CertAsig consolidated its position in bond insurance, growing in the segment by 15 percent over the previous year. Insurance bonds represented 32 percent of the company's total premiums, reaching a total of EUR 4.56 million.
The insurer paid EUR4.39 million in claims in 2015, versus EUR4 million the previous year, boasting one of the quickest claims-processing services on the market.
"We pay valid claims within 7 days of agreement. This is one of the fastest claims paying procedures on the market and it is one of the main reasons why brokers and clients choose us; we are proud of this claims paying record," said the CEO.
The biggest claim paid by the insurer in Romania in 2015 stood at EUR 0.8 million, for a performance bond policy covering a manufacturer of electric parts based in Transylvania. Other large claims paid in 2015 were for a marine insurance policy in Turkey (USD 1 million) and a property policy subscribed for a historic building in Bucharest, which was affected by fire (RON 1.57 million).
CertAsig is a Romanian insurance company, based in Bucharest, Romania and active in Romania, Turkey and Bulgaria. The company's majority shareholder is Royalton Capital Investors II, a private equity investment fund focused on acquiring and developing companies in the financial services sector, in the European Union, Central and East European states. The main investors of Royalton Capital Investors II include the European Bank for Reconstruction and Development (EBRD), the European Investment Fund (EIF) and Alpha Associates.
With branches in Constanta, Timisoara and Cluj, local offices in Suceava, Ploiesti, Brasov and Ramnicu Valcea, a liaison office in Istanbul (Turkey) and a branch in Sofia (Bulgaria), CertAsig has a team of over 80 insurance professionals.
Natalia Martian