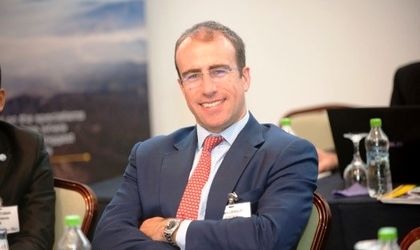 CertAsig, a Romanian specialized insurance company focused exclusively on corporate insurance, achieved EUR 11 million overall gross underwritten premiums during the first three quarters of the current year, a 12 percent growth year-on-year.
Over 4,000 companies have insured their factories, buildings, merchandise, employees, contracts and ongoing business with CertAsig, 98 percent of clients working through their insurance brokers.
CertAsig's main segments in the first 3 quarters of the year were bonds with over EUR 3.5 million in GWP, bonds policies represent 35 percent of the insurer's volume and achieved an outstanding growth year-on-year of 36 percent.
The highest policies underwritten this year: marine insurance, a key segment for CertAsig, generated 21 percent of the company's total GWP; liability with an excellent evolution in 2017, general liability achieved a 40 percent growth in premiums versus last year, property generated 13 percent of the total premiums, with an equally impressive increase of 44 percent versus the same period last year; engineering with one of the most demanding insurance classes in Romania, represented 11 percent of CertAsig's premiums volume in the first 3 quarters, and CertAsig maintained business volumes in this segment.
"Our clients are companies in diverse industries and of all sizes, ranging from single employee SMEs to multinationals active in several countries. As one of the most dynamic and innovative corporate insurers, we see 2017 as a year of increased maturity for companies, in terms of understanding what insurance can do for their businesses," says James Grindley, CertAsig's CEO.
CertAsig is a Romanian insurance company with an international presence.