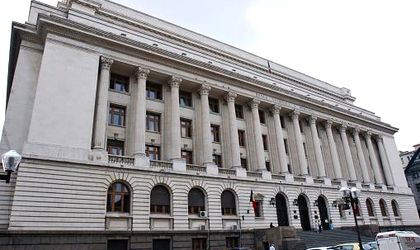 The National Bank of Romania launched a 31 grams silver coin for numismatic lovers in order to celebrate 100 years since the birth of Romanian writer Nicolae Steinhardt. The reverse has Steinhardt's portrait, overlapped on a library, whereas the coin's obverse has a composition of Saint Ana – Rohia Monastery, where the artist lived his convent years.
For this occasion, the bank issued 500 coins, priced at RON 340. The coin is sold in a special capsule, together with a brochure written in Romanian, English and French and an authentication certificate signed by the National Bank of Romania and Central Cashier.
Nicolae Steinhardt was a Romanian writer, Orthodox hermit and father confessor, known for "The happiness diary", a memoire based on the years he spent in the communist prisons. The communist political police "Securitate" confiscated the first edition of this book, in 1972, and returned it to its author three years later, after censuring it. Since he had written another version of the same book, the "Securitate" also confiscated it from him in 1984. Steinhardt ended up with versions of his work, which is now considered one of the great pieces of Romanian writing.
Oana Vasiliu