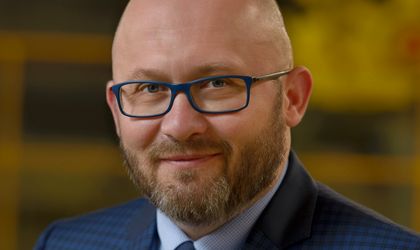 Building materials maker Cemacon has reached a turnover growth of 29 percent in the first nine months of this year compared with the same period of 2015 to RON 72.2 million.
The liquidity indicators improved considerably according to the Cemacon and its production facilities, from Recea and Zalau, functioned at maximum capacity.
The most relevant projects of this year were the continuation of the production at maximum capacity in both factories, a sales growth higher than the market evolution estimations, the refinancing of the BCR loan and the signing of the draft purchase and sale contract between Cemacon and Dedeman for the plots of land from Zalau platform.
"We'll realize all these projects 100 percent until the end of the year, consolidating the company's position on the market and fulfilling the obligations that we committed to our stakeholder," said Liviu Stoleru, CEO and president of the Administration Council of Cemacon.
Compared with the same period of 2015, eliminating the expenses and the revenues for the restructuring, the company registered a growth of 16 percent in  the operational revenues and 22 percent in the operational expenses and the operations from Zalau factory contributed to the increase in the operational expenses in the first nine months of this year.
Cemacon is a producer of ceramic blocks in Romania.
Georgiana Bendre