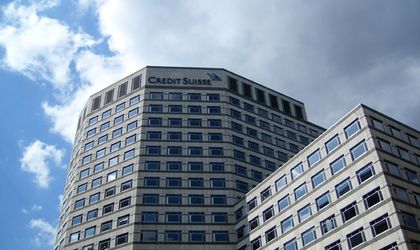 After many months of gloomy M&A statistics, deal making activity is finally looking up again with a 25 percent increase in terms of value reported for the first half of the year, compared to the same time period last year, according to a report released by mergermarket, Hay Group and Merrill DataSite, called Deal Drivers EMEA H1 2010.
Deal Drivers EMEA H1 2010 reveals that the CEE region – excluding Russia – is set to become the new hot spot for M&A activity, closely followed by the UK and Ireland. Activity in the latter region is set to be spurred on particularly by distressed M&A as banks which have propped up mid-market businesses throughout the crisis find themselves under increasing pressure to act.
As a result of the hardship faced in the Financial Services sector, the industry frequently topped the M&A charts over the past few months, but in the majority of cases deals were driven by a need to bail out banks on the verge of collapse. With a degree of normality returning to the market, sector focus and deal rationale are shifting, pushing other sectors into the foreground.
 "The need for rapid growth appears to be still driving increased deal activity, with buyers focused on gaining access to new markets and customers. We have seen more cross-border deals as Asian investors have taken the opportunity to acquire devalued assets and gain a foothold in European markets," said Deborah Allday, EMEA M&A Director at Hay Group. 
 The industrials and chemicals sector has topped deal making charts in terms of volume, accounting for just over 20 percent of all EMEA deals. In terms of value, the ever-domineering energy, mining & utilities space again accounted for the lion's share of deals, while the Industrial & Chemicals and Financial Services sectors played a central role in deal making in the EMEA region;
Crystal ball predictions for private equity include more secondary buyouts and bolt-on deals in the coming months as players struggle to find the best way of deploying capital. Whether the relaxation of the credit markets will encourage a return to mega deals remains to be seen.
According to the report, the most active financial advisor in terms of value was Credit Suisse (pictured), advising on 57 deals with a total value of EUR 67.54 billion. By volume, Rothschild retains top spot, working on 72 deals worth EUR 33.11 billion. For legal advisers, Sullivan & Cromwell came out tops in terms of value after working on 15 deals worth EUR 64.79 billion; Allen and Overy come in at number one by volume after advising on a total of 83 deals with a combined value of EUR 44.39 billion.