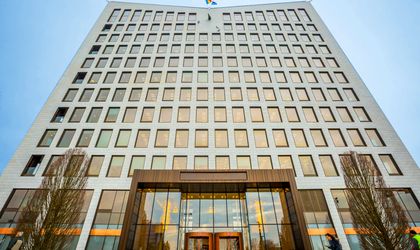 In 2018, almost EUR 5.8 billion will be invested in the CEE office market. Investors came for all the world in the region – the US, Western Europe, Israel and South Africa. Commercial real estate market forecasts say that this year's investment volumes could exceed EUR 12 billion.
All the answers to these and other important questions can be found in this year's CEE Investment Report 2018: New Frontiers of Growth by Skanska, CBRE, Dentons and PwC.
Since the 2004 enlargement, CEE has been the fastest growing region in the European Union, with a growth rate of 4.2 percent in H1 2018, double the EU average.
"Over the last 10 years, Central and Eastern Europe has evolved from an emerging market to one that is now increasingly regarded as mature. The recent upgrade of Poland by FTSE Russell to "developed market" status in its 2018 classification is an example of CEE countries being regarded as on a par with US, the UK and Germany. It's great news for the whole region and how it's perceived internationally. For the commercial real estate sector, CEE has been a key target for several years now. It's a profitable, safe and stable region for doing business," says Adrian Karczewicz, head of Divestments at Skanska's commercial development business in CEE.
Labor market, the road to a knowledge-based economy
At the same time, CEE is in the midst of a very important business transition: from economic growth which is based on wage competitiveness to growth which is based on knowledge.
This upgrading process can be seen in the demand for skills. The number of jobs requiring high-level expertise is growing fastest in CEE, whereas the demand for jobs which only require elementary capabilities is stagnating.
The CEE is gradually changing from being a supplier of workers to being a region which attracts foreign staff. Finally, labor market shifts as well as demographic and social trends are driving increased interest in modern workplaces.
The office takes on a new role
The labor market shift has resulted in the demand for highly-skilled employees. In this time of fierce competition for talents, the office space quality has become a powerful competitive advantage  that is having an impact across the region's office market.
Demand for modern office space is very strong in CEE with net absorption in CEE's major cities in H1 2018 coming in at around 700,000 sqm.
Strong demand generates strong development activity. This is borne out by CEE's performance where 6 million sqm of new office space, set to be completed in the next three years, will be added to the region's current modern office stock of 21.1 million sqm. This means an annual growth rate of close to 9 percent.