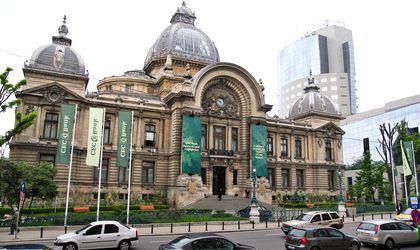 CEC Bank posted a RON 14.9 million gross profit and a solvability rate of 16.89 percent at the end of the first quarter of 2010, the lender's representatives have announced.
It granted 7,378 new credits to companies in Q1 worth RON 374 million, with agriculture making up RON 271 million or 7,179 loans. The bank also posted a balance of credits of about RON 9.4 billion and RON 15.1 billion for deposits.
The balance of credits to individuals dropped by 3.36 percent in Q1 2010 on the end of 2009.
At the end of the first quarter CEC Bank had 1,544 restructured loans in its portfolio, or 9.29 percent of its total value of credit.
The balance of deposits attracted from non-bank customers was about RON 15.1 billion, an increase of 9.8 percent on the end of March 2009. The lender had 1,285 operational units at the end of Q1 2010, half of which have been renovated and done out to reflect the new brand image.
It also has a network of 838 ATMs and 1,394 POSs, with the number of active cards being 791,906.
Anda Sebesi