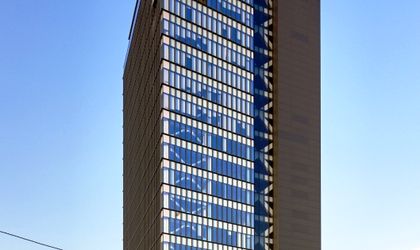 Globalworth signed a lease agreement for Globalworth Plaza with CCC, one of Europe's largest footwear manufacturers and retailers. The new CCC office in Bucharest will occupy two floors in the office building located on Pipera Street.
"We are pleased to have CCC in the Globalworth Plaza office building and be partnered with one of Europe's largest footwear companies. The new headquarters will give employees the perfect balance of work space, retail and many other facilities, all of which in the newest and most dynamic business hub in Bucharest. Therefore, we are sure that they will find the productive, comfortable and creative work environment they are looking for, "said Ema Iftimie, head of Leasing at Globalworth.
CCC will inaugurate the new Globalworth Plaza office in early 2019. The transaction was mediated by Knight Frank, a long-term partner of Globalworth.