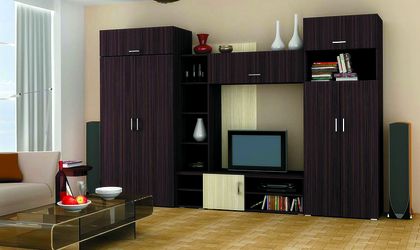 Romanian furniture manufacturer Rus Savitar has expanded its national network of Casa Rusu stores to five outlets after opening two franchise stores this week in Bistrita and Suceava.
"The first three franchise stores were opened in October 2011. This is a strategy that enables us to increase our presence in the most important Romanian cities. We will continue to develop both our retail division and the production. Soon we will open our third store in Bucharest, in Colentina," said Cristian Rusu, GM of Casa Rusu.
The franchise stores sell the same product portfolio as the Casa Rusu stores which are owned by the company and receive support to implement marketing campaigns and consolidate their position locally.
The manufacturer now has a national network of 11 outlets, 5 of which are franchise stores.
This year the company plans to invest EUR 5 million this year in increasing the production capacity of its factory in Timisoara to 18,000 upholstered furniture sets each month. The investment will also create 400 new jobs says Rus Savitar.
The company is the second manufacturer of fiberboard furniture on the Romanian market, according to its data.
Simona Bazavan