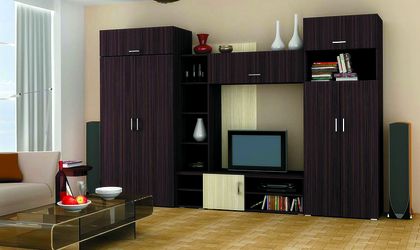 Furniture manufacturer Rus Savitar, owner of the Casa Rusu brand, opened last week its first store in Bucharest, located in Vitantis Shopping Center in southern Bucharest. In the first two days, the company reported sales of approximately EUR 200,000.
The store has total surface of 4,000 sqm and offers about 500 pieces of furniture, all manufactured by Rus Savitar. The company's production division is represented by a 10,000-sqm factory in Timisoara which required an investment of approximately EUR 15 million and has a capacity of around 18,000 pieces of furniture per month. This year the company expects a EUR 22 million turnover, 10 percent up on 2009.
"We are able to keep low prices, about 20 percent below our competitors, through mass production and direct sales to our customers," said Cristian Rus, the company's managing director.
Casa Rusu, the manufacturer's retail division, already operates a network of nine stores in cities like Timisoara, Sibiu, Deva, Cluj Napoca, Pitesti and Brasov and plans to open five new ones by the end of 2010. Rus Savitar also has a partnership with furniture retailer Dedeman which last year generated about EUR 5 million.
Simona Bazavan