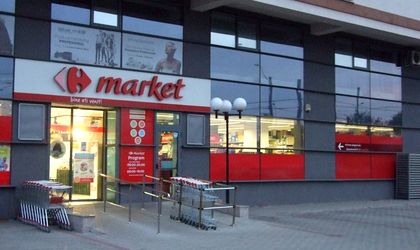 Carrefour transfers a Billa supermarket located in Braila towards Rewe Group Billa, to meet the commitment taken towards the Competition Council as part of the acquisition of Billa Romania.
On 1 July 2016, the Carrefour Group announced the completion of the acquisition of the Billa chain in Romania, after it received the final approval from Competition Council.
In order to eliminate competition concerns, Carrefour has undertaken to transfer to one or more operators three supermarkets in Braila (two Carrefour Market stores and a Billa shop, namely Carrefour Market located in Braila, Strada Scolilor, nr. 95, Carrefour Market located in Braila, Bd. Dorobanti, no. 78 – Str. 1 December 1918 and Billa located in Braila, Sos. Buzaului (Milcov).
In January, the two Carrefour Market stores in Braila were transferred to another operator. Thus, Carrefour assigned the activity, including the shop, equipment and staff to supermarkets located in Braila, Scolilor Street, no. 95, and Dorobanti Bd., No. 78 – Street 1 December 1918 to Zanfir SNC operator, starting with 9 January 2017.
The Rewe Group operator will take over the store on 29 June.
Also, after the transfer, the new operator intends to temporarily close the store for redevelopment and rebranding, which will then work under the Penny Market logo, a Rewe Group format.
All employees of the Billa store in Braila will remain employees of the Carrefour group. These will be transferred to other nearby Carrefour (Supermarkets and Carrefour hypermarkets) starting 1 July 2017.