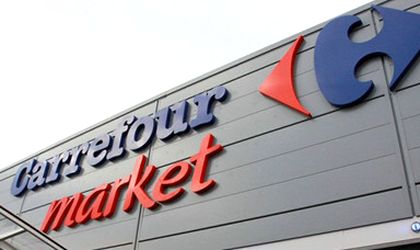 French group Carrefour reached revenues of around EUR 1 billion in Romania in the first half of the year, up 8.1 percent from the same period last year.
According to Carrefour's year-on-year financial report, business grew by 5.3 percent, the second largest growth in the markets where the retailer is active.
Carrefour has around 328 stores in several formats – hypermarkets, supermarkets, urban and rural proximity, cash & carry and online.
At Group level, Carrefour recorded revenues of EUR 41.43 billion in the first six months of the year, up by 1.15 percent compared to the first half of 2017.
The French group covers most market formats in Romania with 32 hypermarkets (with the Carrefour brand), 235 supermarkets (Market), 53 units of urban proximity (Express and Express Orange) and rural (Contact), plus online. They are joined by Supeco units, a mix of discounter and cash & carry.